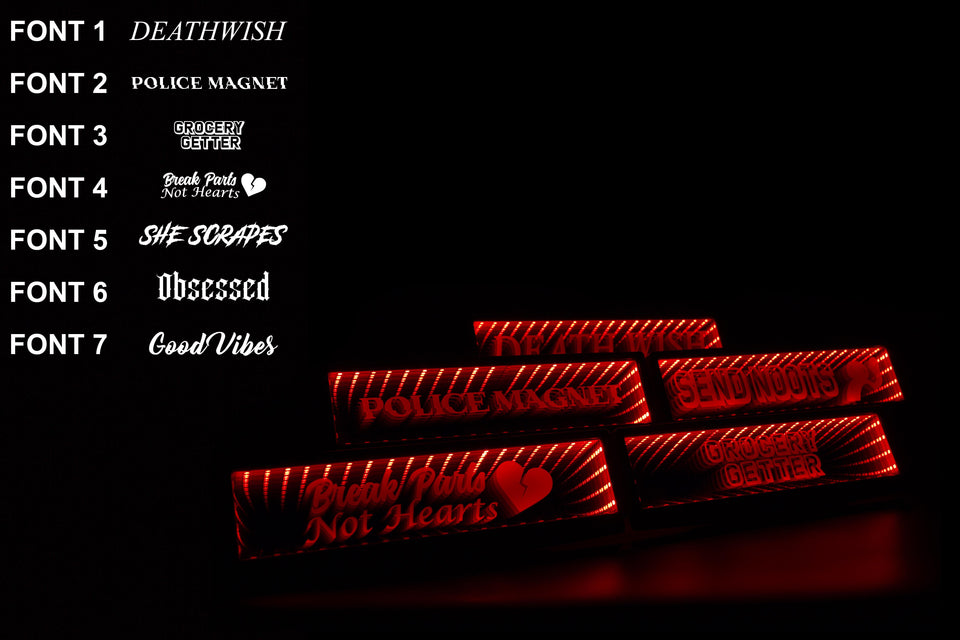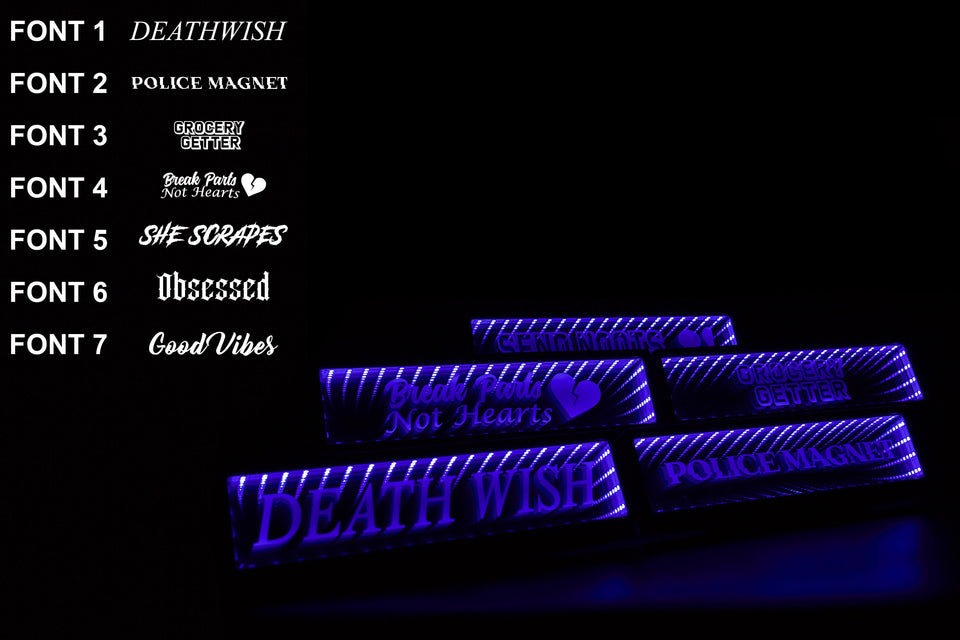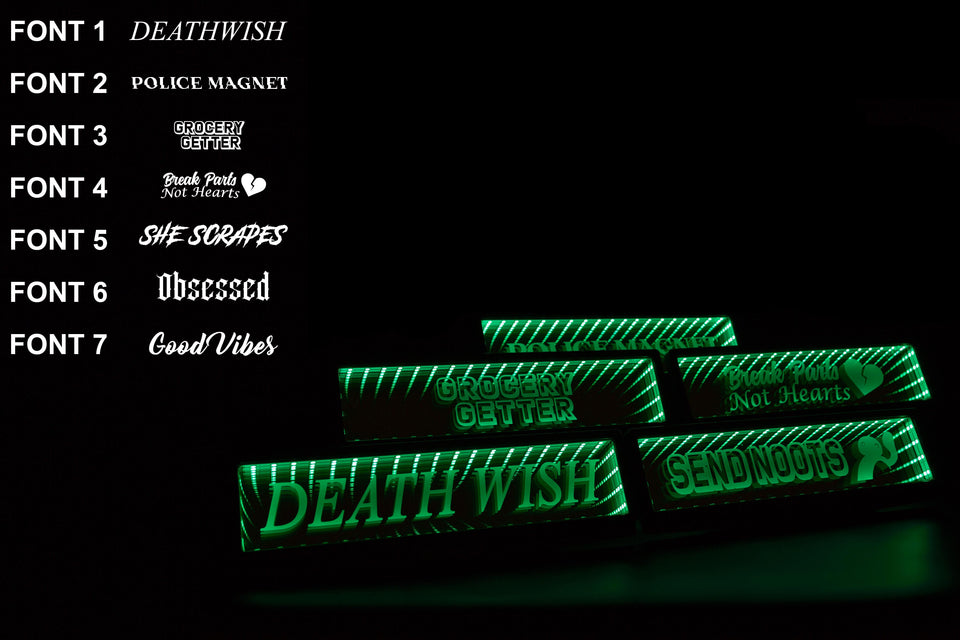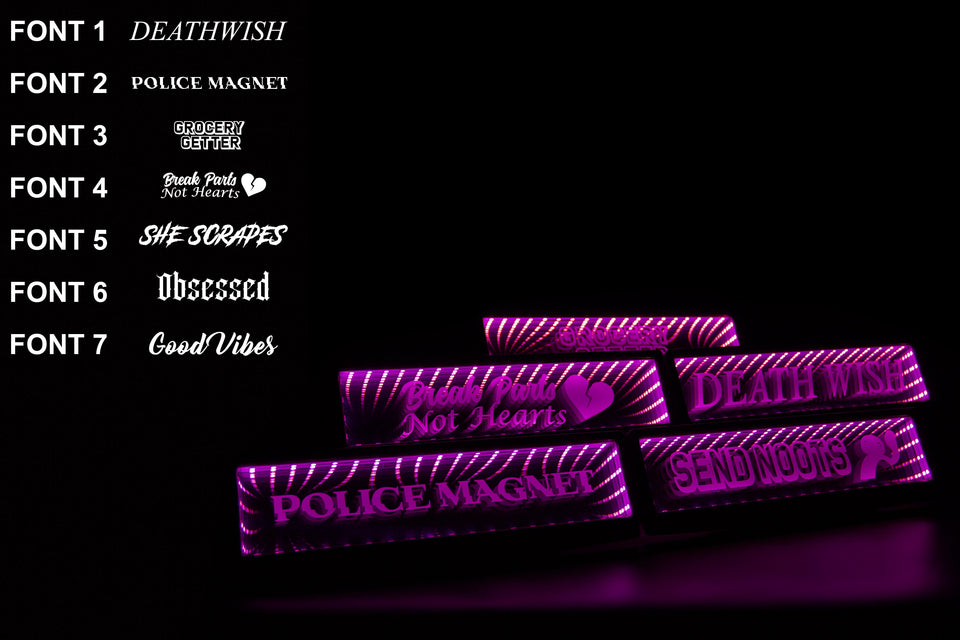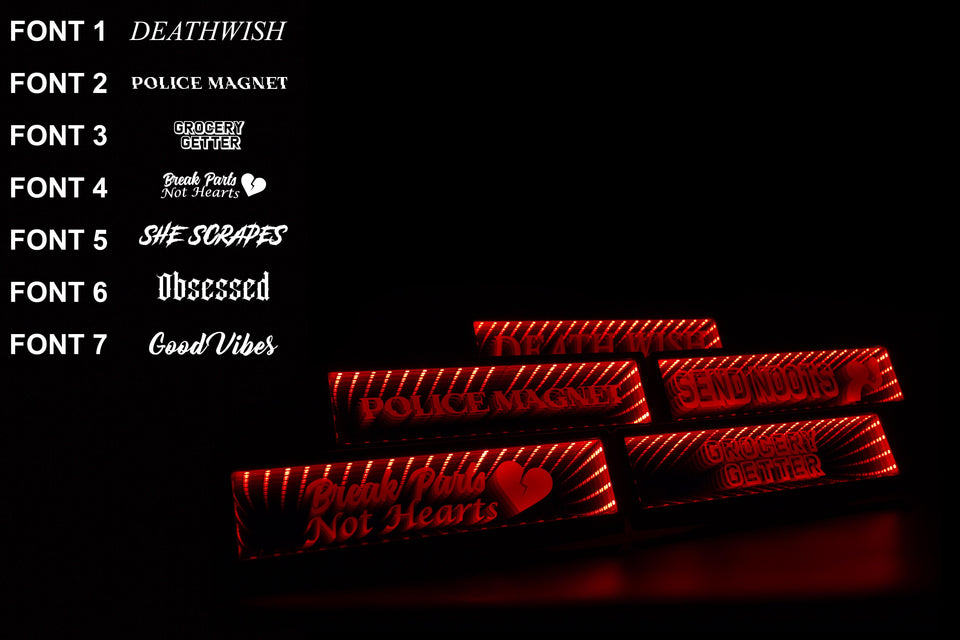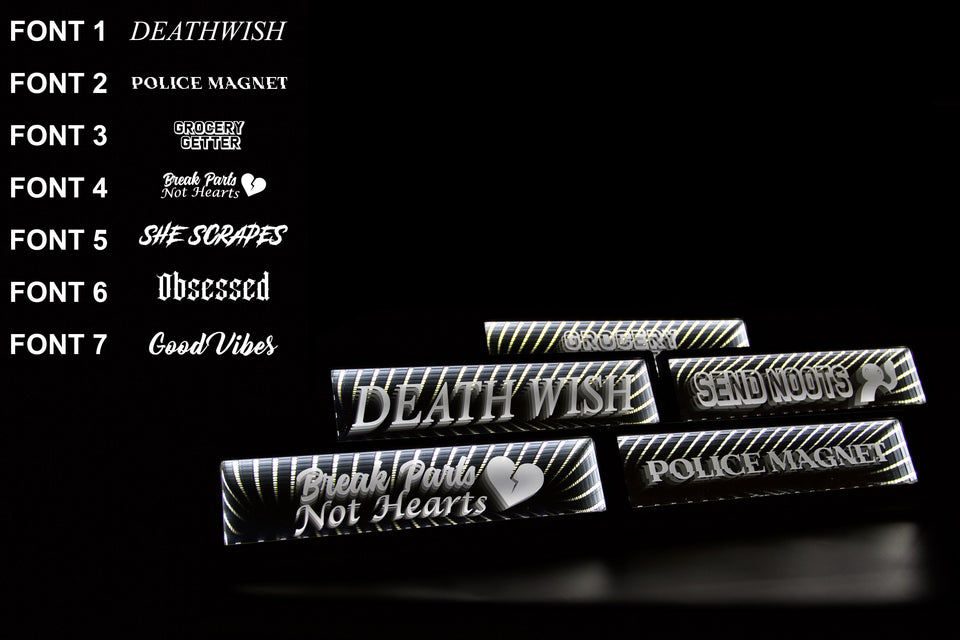 Custom Infinity Mirror
THE COMMUNITY HAS ASKED AND WE HAVE ANSWERED!
NEW CUSTOM MIRROR TEXTS ARE NOW AVAILABLE
Beautifully dismantled, then re-mantled., illuminating the darkest of nights in your car. Cruise along with the wind blowing, tunes flowing and lights glowing in a never-ending mindless ride with no destination. Enjoy the midnight glow re-living your Need for Speed days as you look up to give yourself a constant reminder why you drive.
NEW RGB OPTION with 3 circulating speeds
Singular colour modes: Green, Red, Blue, Yellow, Pink, Cyan
Illuminates interior at night
Battery-powered so no wiring!
Simple on/off button switch
Easy to install

Universal fit on most mirrors
3x AAA batteries to operate (NOT included)
Micro USB power enabled 
Want your own font? Contact us on our socials or email (info@lucidcollective.com.au) with your text and font and we can customise it for you!
Disclaimer* We will happily replace/refund any mirrors that are broken in transit or if become faulty within 12 months of purchase!