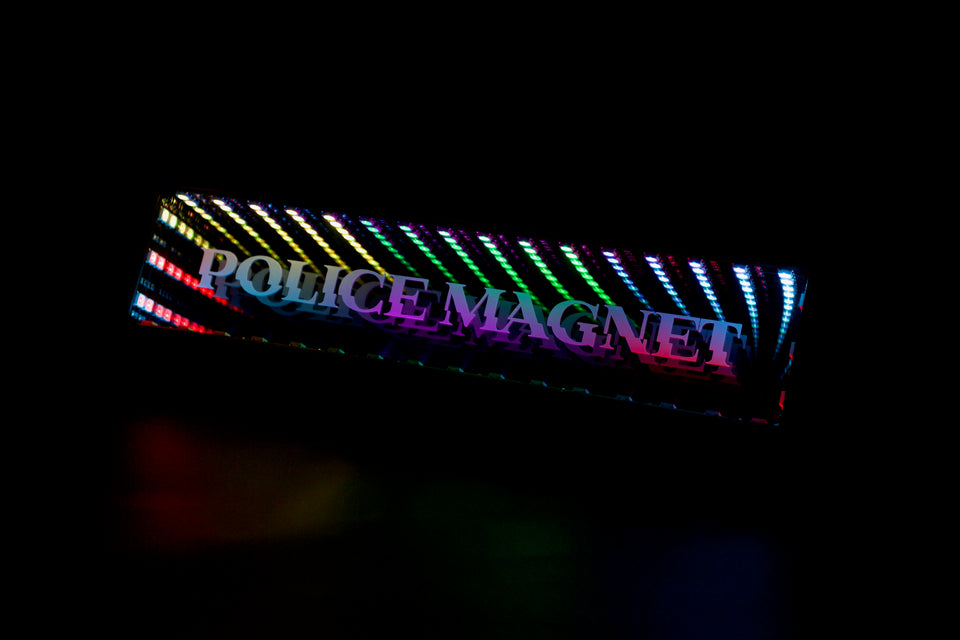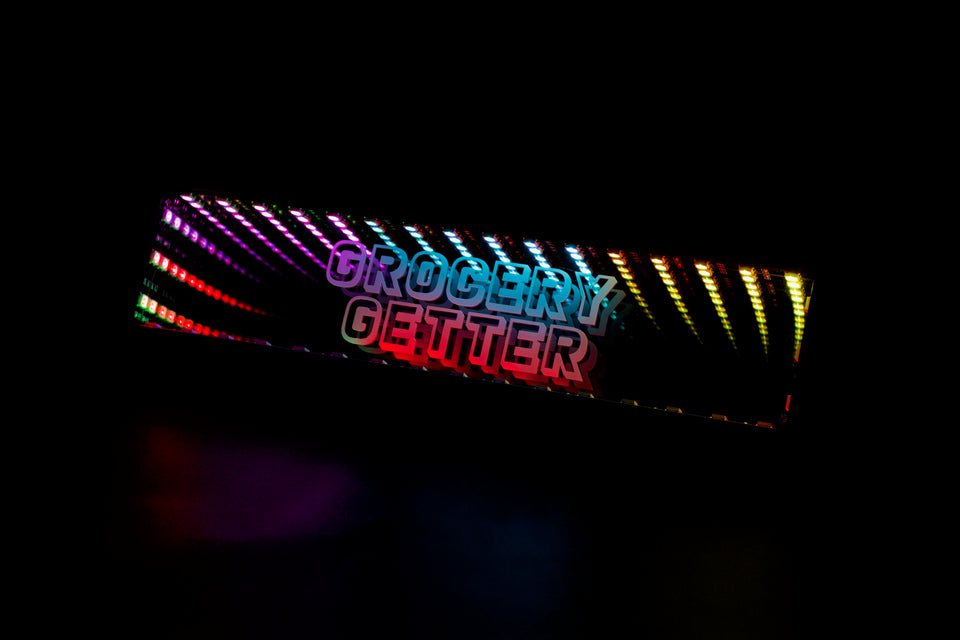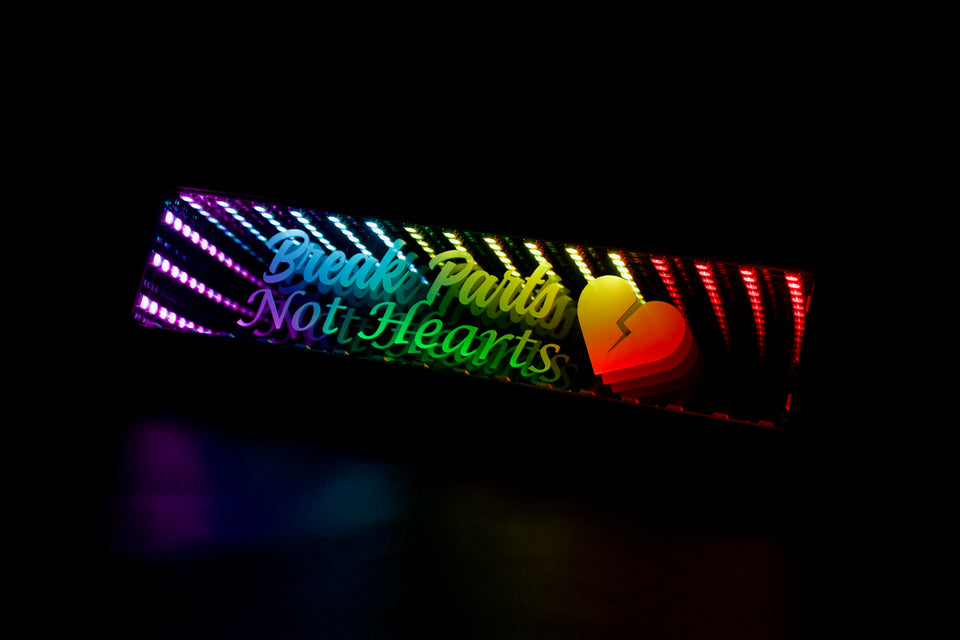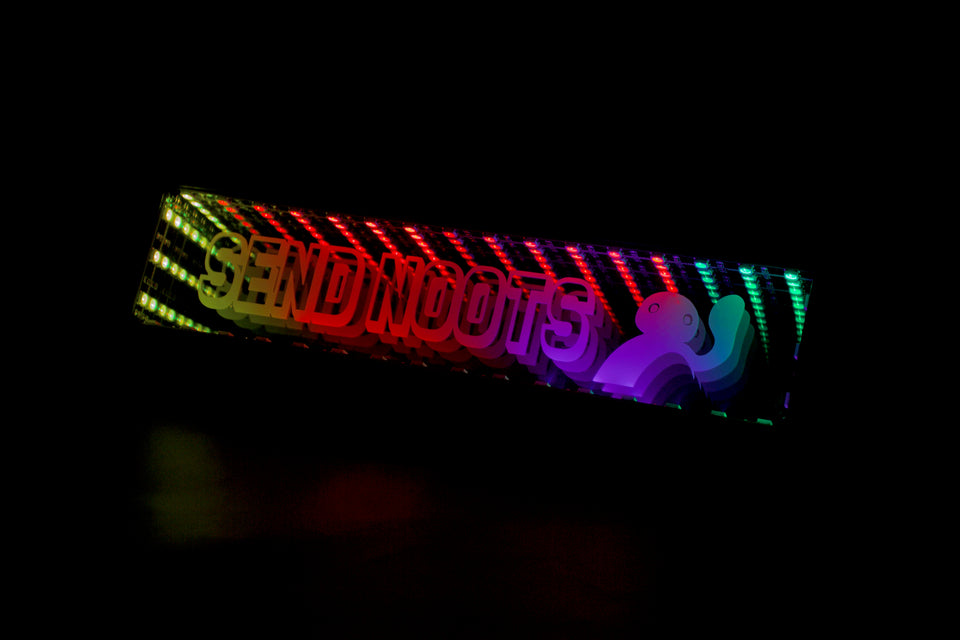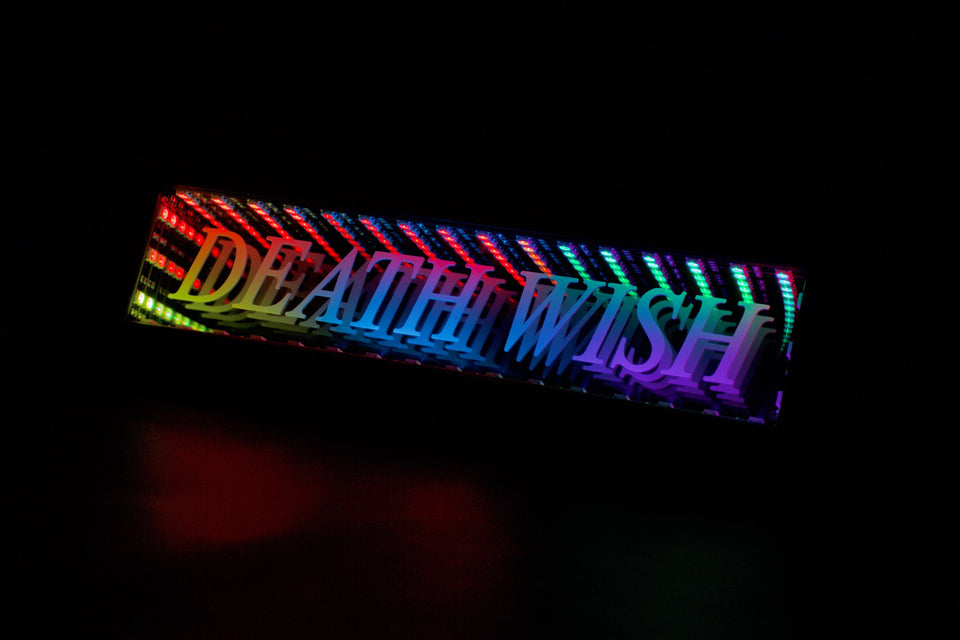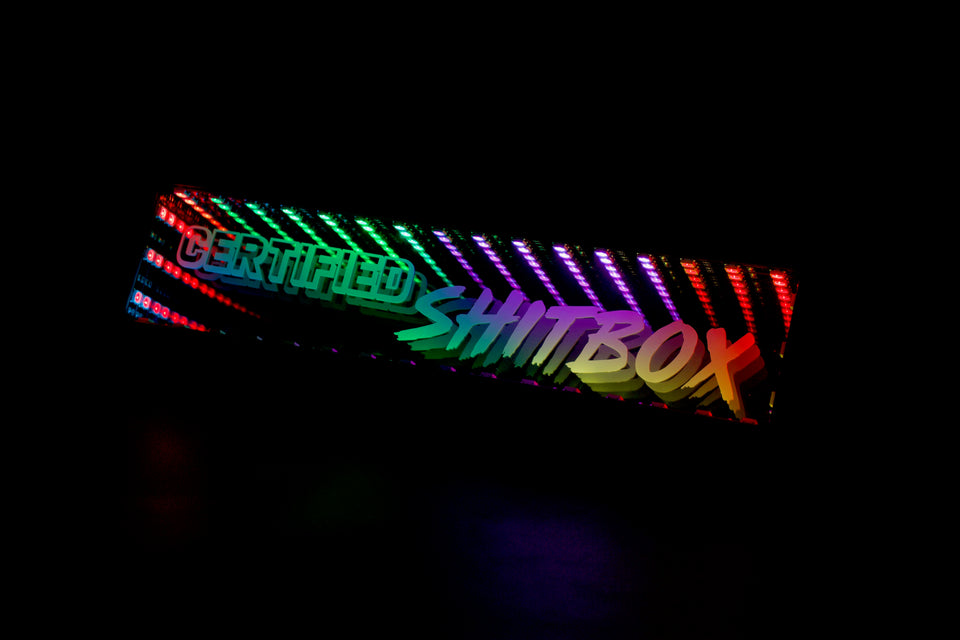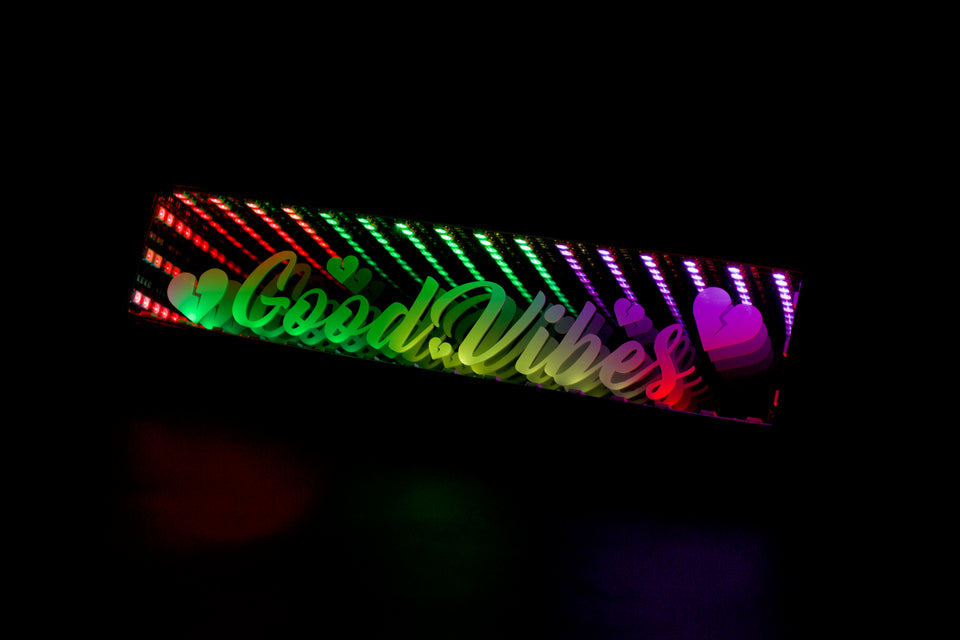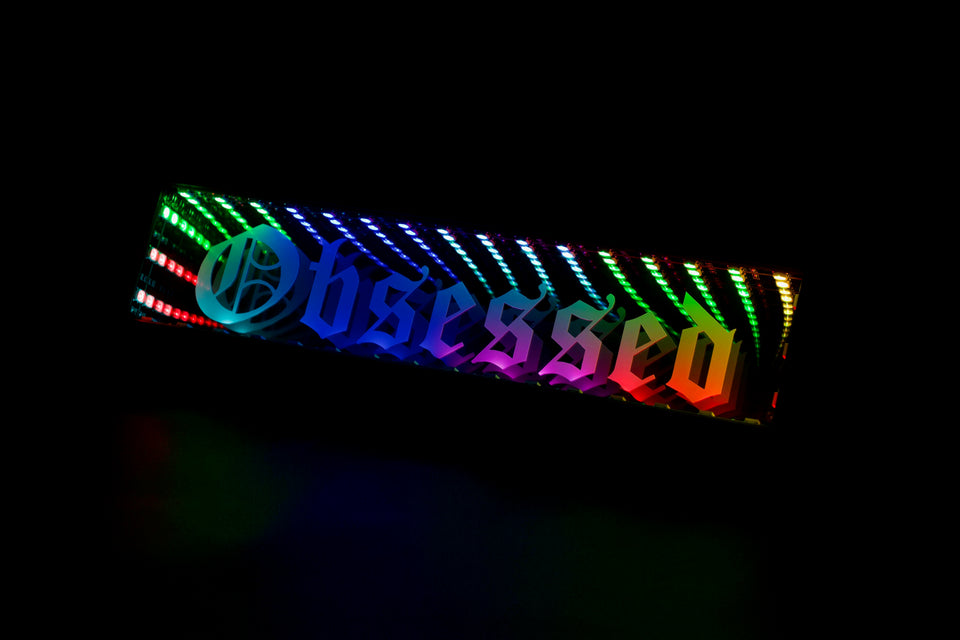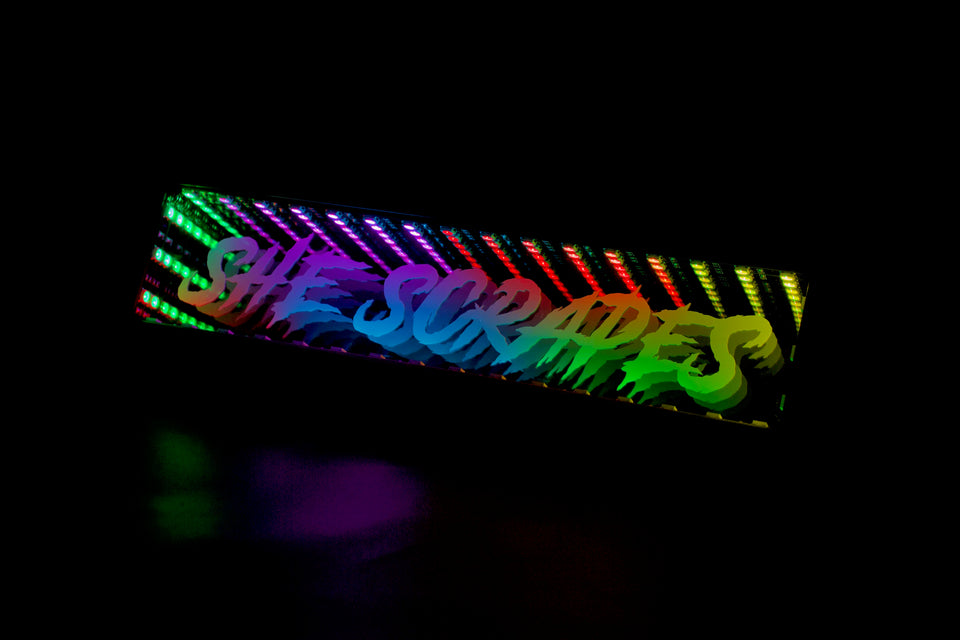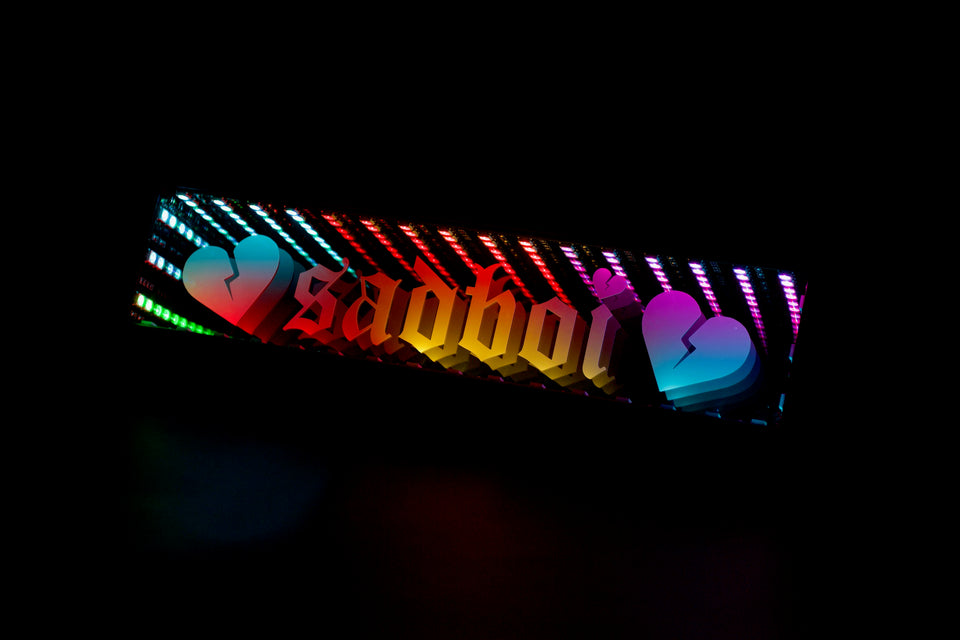 RGB Colour Change Infinity Mirror
A question asked with today's most popular LED lights, "Bro, is it even RGB???". Here at Lucid, we can finally answer it in all colors, "YES".
Beautifully dismantled, then re-mantled, illuminating the darkest of nights in your car. Cruise along with the wind blowing, tunes flowing and lights glowing in a never-ending mindless ride with no destination. Enjoy the midnight glow re-living your Need for Speed days as you look up to give yourself a constant reminder why you drive.
NEW RGB OPTION with 3 circulating speeds
Singular colour modes: Green, Red, Blue, Yellow, Pink, Cyan
Illuminates interior at night
Battery-powered so no wiring!
Simple on/off button switch
Easy to install

Universal fit on most mirrors
3x AAA batteries to operate (NOT included)
Micro USB power enabled 
Disclaimer* We will happily replace/refund any mirrors that are broken in transit or if become faulty within 12 months of purchase!